I am happy to announce my participation in Manif d'art 10 – La biennale de Québec. My exhibition The Vanishing Woman / Escamotage d'une femme will be presented at VU PHOTO from February 19 to March 24, 2022.
Under the theme Illusions Are Real, guest curator Steven Matijcio, director of the Blaffer Art Museum in Houston, Texas, will question the relationship between art and its mirages.
The theme of Manif d'art 10 is inspired by Magic Realism, an artistic movement seeking the spontaneous manifestation of seemingly magical, supernatural or irrational elements that arise in the realm of reality. The biennial will be an opportunity to explore artistic practices making use of the trompe-l'oeil, strategies of misdirection and sleight of hand as vehicles.
This reflection on illusions will also reassess many sociopolitical issues steeped in our reality. By defamiliarizing the everyday, the selected artworks will highlight and reveal the illusory mechanisms invading our contemporary world, from artificial flavours to misinformation campaigns.
Manif d'art 10 – La biennale de Québec is produced in collaboration with the Musée national des beaux-arts du Québec.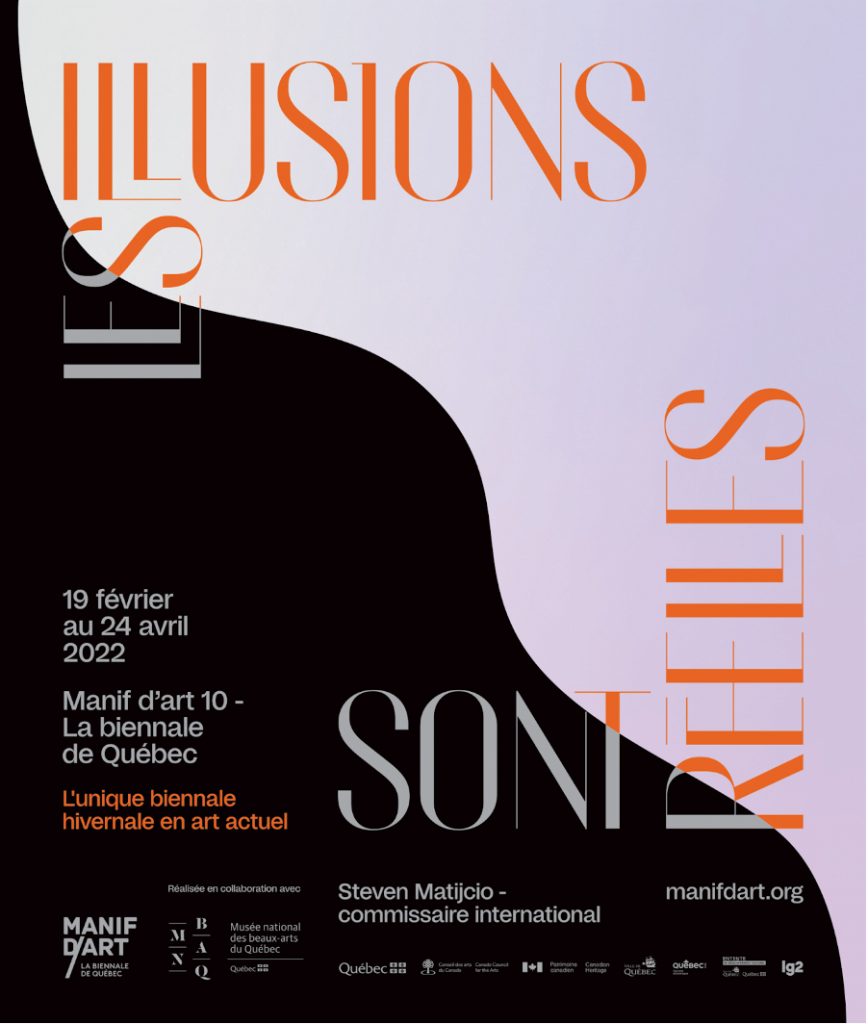 STRESS AIGU de Natascha Niederstrass | @ Le Pressier
Natascha Niederstrass attempts to reconstruct, not without anguish, the precise temporality of a traumatic experience through a graphic wandering. Although memory is porous, signs and codes resurface and are integrated into the narrative structure, allowing an abstract expression of the anxiety-inducing source of the wound suffered. In this work, Niederstrass explores, using her artistic approach developed over several years, the painful impact of trauma. A sensitive and disturbing narrative is put forth through the reconstitution, exclusion, and redistribution of reality and fiction.
For information : Les Éditions Rodrigol – leseditionsrodrigol@yahoo.ca
Distribution Diffusion Dimedia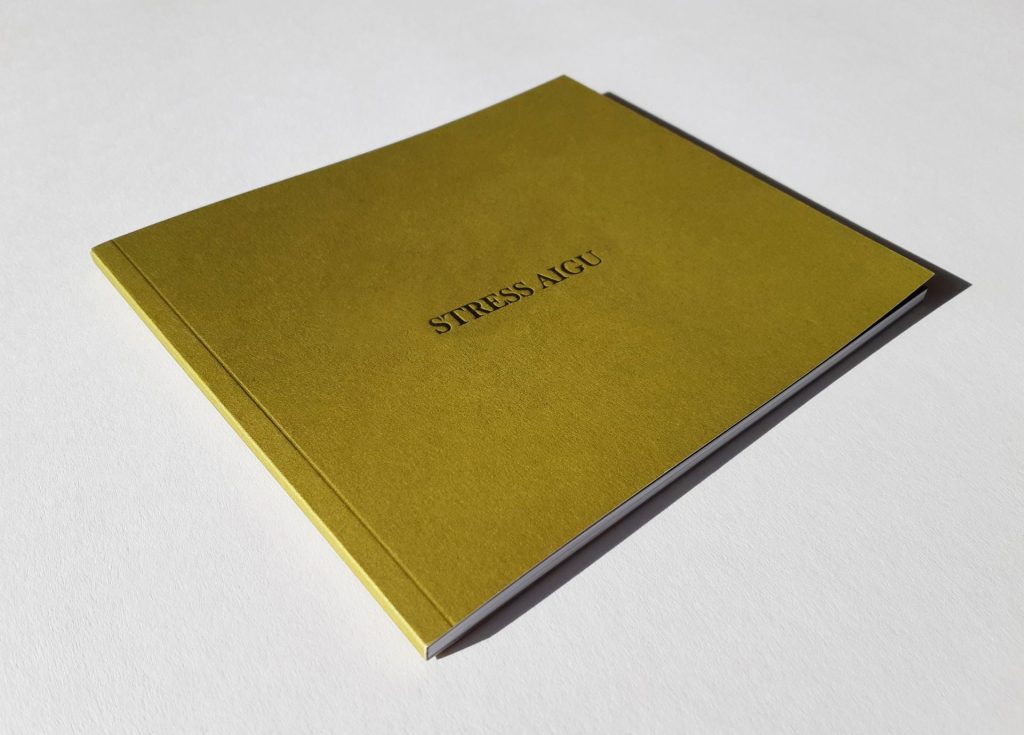 CRÉATION DUO DIFFUSION | @ Centre Sagamie
I will have the great pleasure of developing a collaborative work with the artist Caroline Fillion, as part of the Création Duo Diffusion project, an initiative of the Centre Sagamie in collaboration with Occurrence – Espace d'art et d'essai contemporains
We will jointly carry out a research/creation residency at Centre SAGAMIE in order to prepare a duo exhibition, which will then be shown at Occurrence – Espace d'art et d'essai contemporains and at Centre SAGAMIE.
In addition, the Centre SAGAMIE will produce a publication in three parts to highlight the three duos chosen for this project. Three authors will be invited to work with each of the three duos.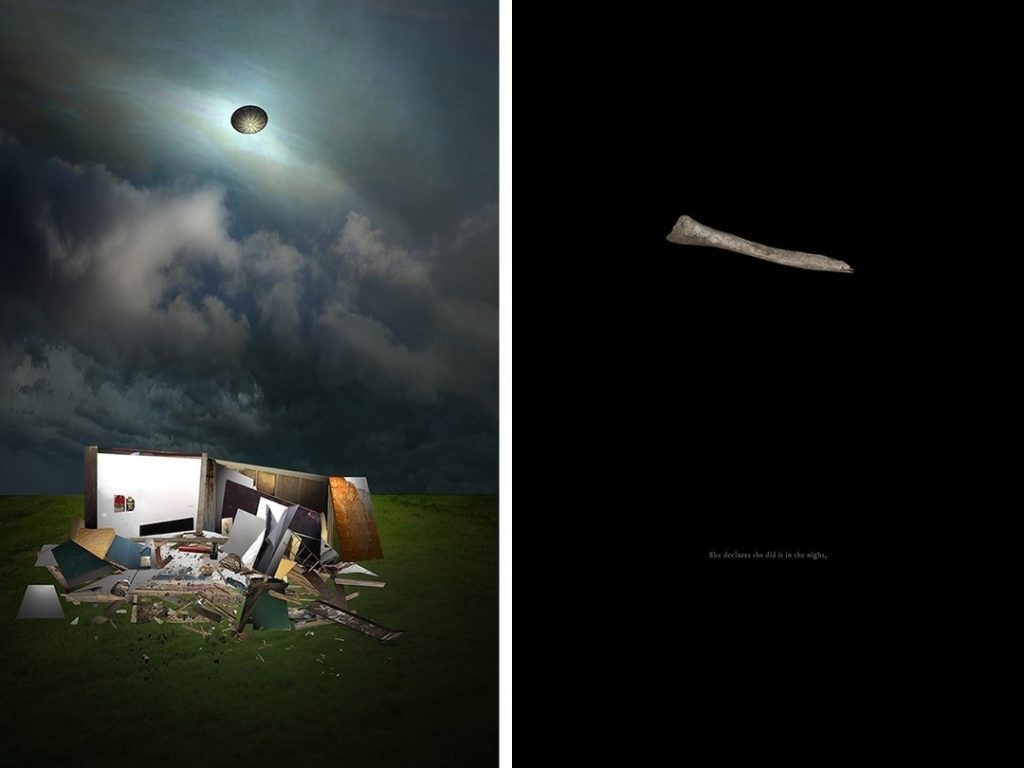 EXPOSITION COLLECTIVE | @ Atelier Presse Papier
"La fabrique de livres d'artistes" is a group exhibition that brings together the work of fourteen artists who participated in a work group at L'imprimerie center d'artiste in Montreal in the spring of 2019 and 2021. The exhibition will be presented at the Presse Papier artist-run centre in Trois-Rivières from October 23 to November 21, 2021. The opening will take place on Saturday, October 23 from 2 to 5 pm.
Artists : Caroline Ariane Bergeron, Renée Chevalier, Joëlle Côté, Morgane Duchêne Ramsay, Céline Goudreau, Céline Huyghebaert, Janie Julien-Fort, Katya Konioukhova, Camille Lamy, Natascha Niederstrass, Clara Painchaud, Julia Piccolo, Anne C. Thibault et Jocelyne Thibault.
Curators : Andrée-Anne Dupuis Bourret et Jocelyne Thibault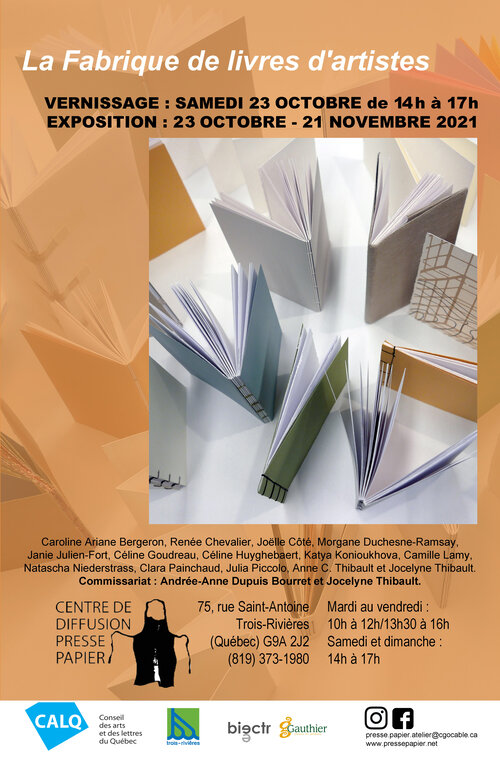 CATALOG | Benefit Exhibition 2021 @ CIRCA Art Actuel
In order to help finance the activities of CIRCA art actuel, I am once again participating with great pleasure in their 2021 benefit exhibition entitled Amalgam. The sale of the artworks will begin on Saturday, September 11, 2021, the same day the exhibition opens to the public. For the PDF version of the catalog.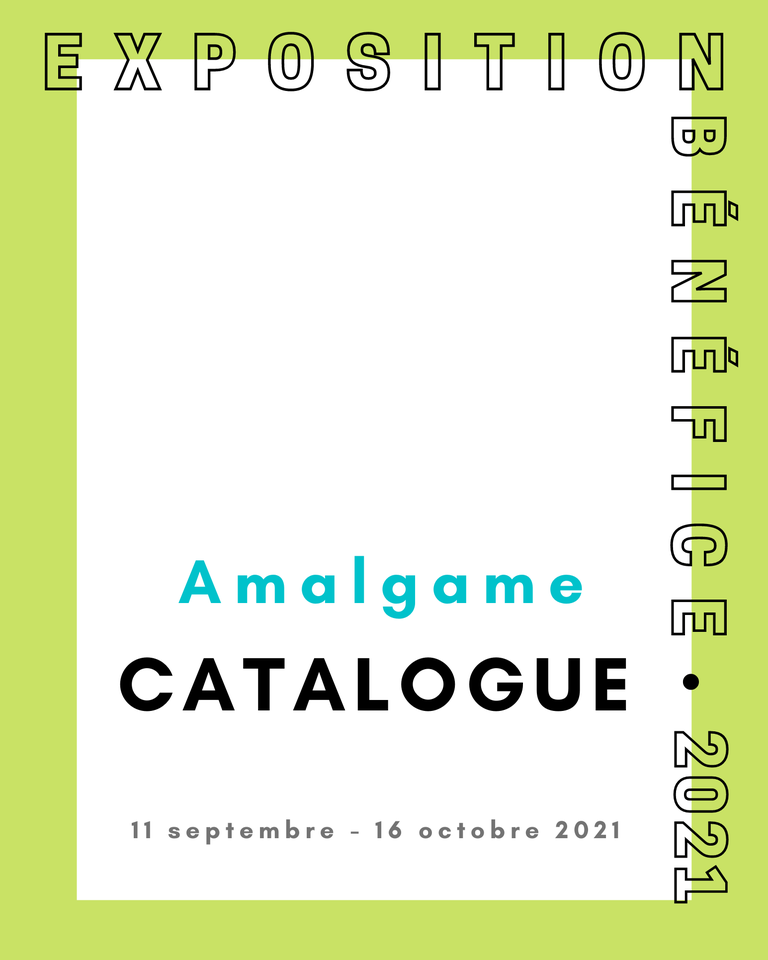 Benefit Exhibition 2021 @ Les Impatients
I am very pleased to participate once again in the 23rd edition of the Parle-moi d'amour benefit exhibition which will take place from September 9 to 23, 2021, at the Agora du cœur des sciences of UQAM. Visitors will have free access to the exhibition by reserving a time slot online. For the PDF version of the catalog.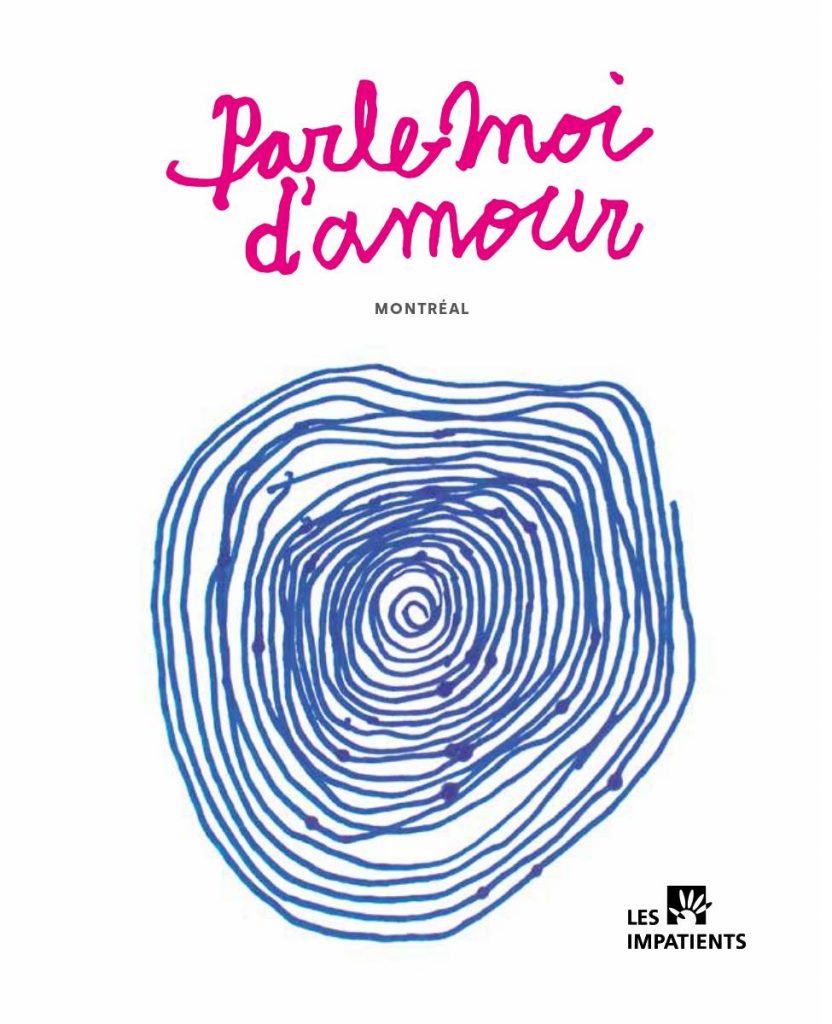 Residency scheduled from June 7th to 20th, 2021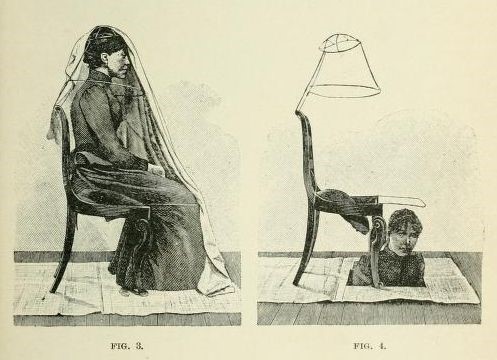 CATALOG | Benefit Exhibition 2020 @ CIRCA Art Actuel
Exhibition from October 29th to December 12th 2020
PROCÉDÉS DIVERS – This year, we propose a large exhibition of more than 70 artists presenting works that are yours to acquire from October 29 to December 12, 2020 at CIRCA art actuel, online from October 29. For the PDF version of the catalog.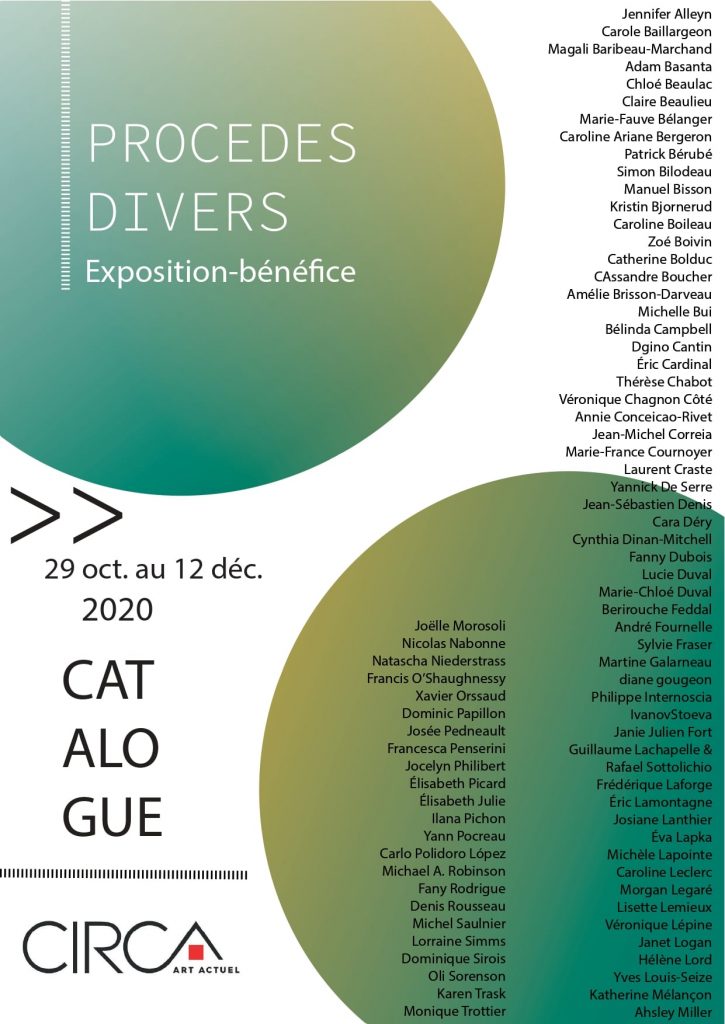 FUNDRAISER : VALISE | 30 ANS DE BAGAGE ! @ OCCURENCE
POSTPONED – In consideration of the prevention measures announced by the Government of Quebec in order to curb the spread of COVID-19, Occurrence must unfortunately postpone its fundraiser, which was scheduled for March 18, 2020.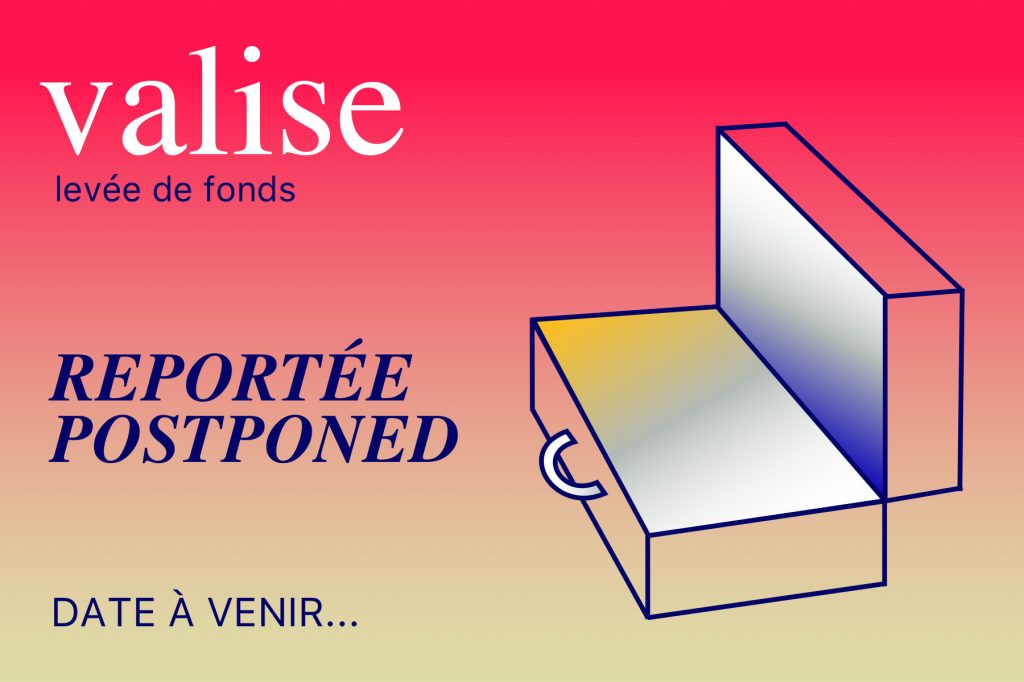 WORK GROUP ON THE ARTIST BOOK @ L'IMPRIMERIE
The participants of the artist book working group led by Andrée-Anne Dupuis Bourret in 2019, present their research and their current achievements at the artist center L'Imprimerie. Artists : Caroline Ariane Bergeron, Renée Chevalier, Morgane Duchêne Ramsay, Céline Goudreau, Janie Julien-Fort, Camille Lamy, Natascha Niederstrass.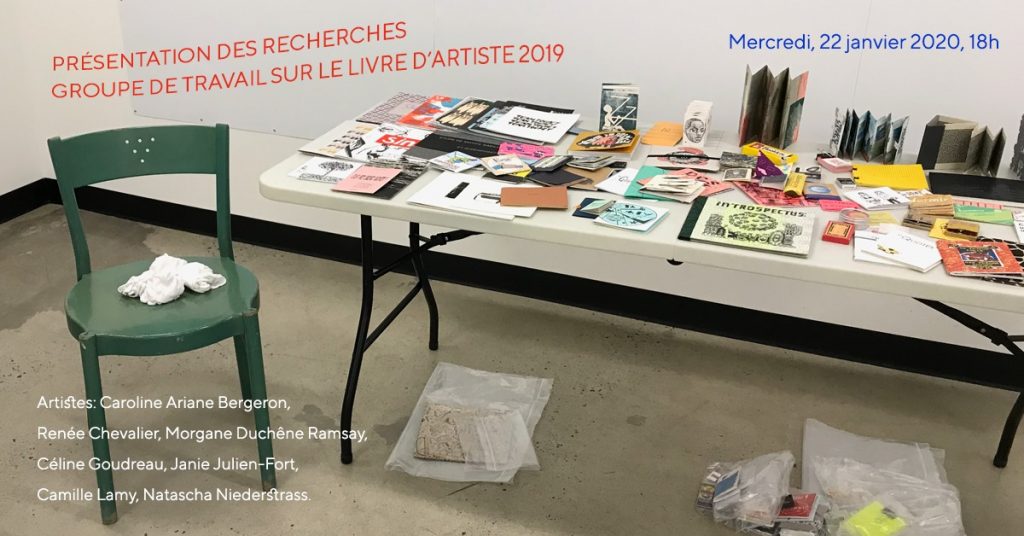 You did not see them at the last fair?
First auction of works by unrepresented or deceased artists.
AUCTION DATE: November 10, 2019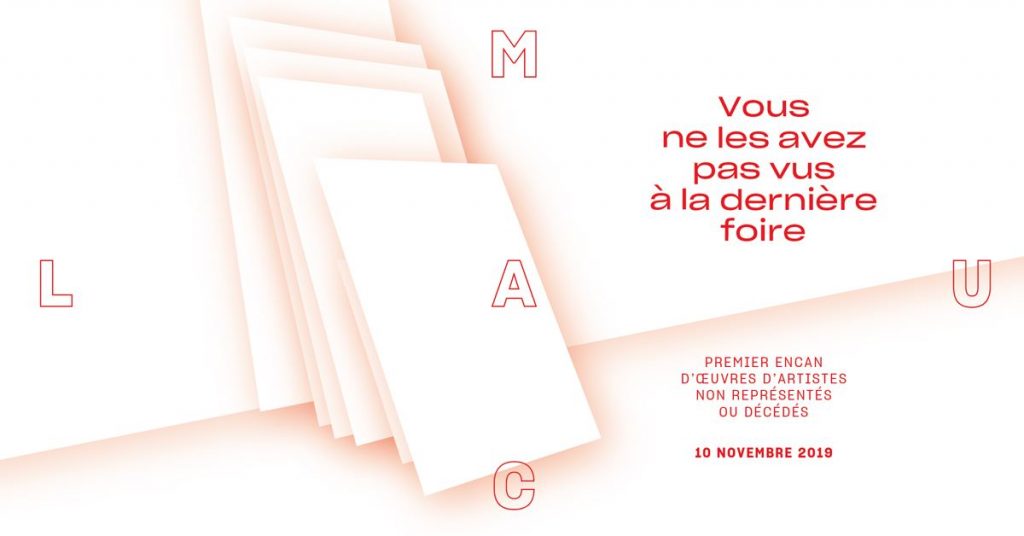 BENEFIT AUCTION 2019 @ PLEIN SUD
Plein sud biennial benefit auction
Monday November 4, 2019
Auction of works of contemporary art
Under the gavel of Sylvain Massé, actor and host.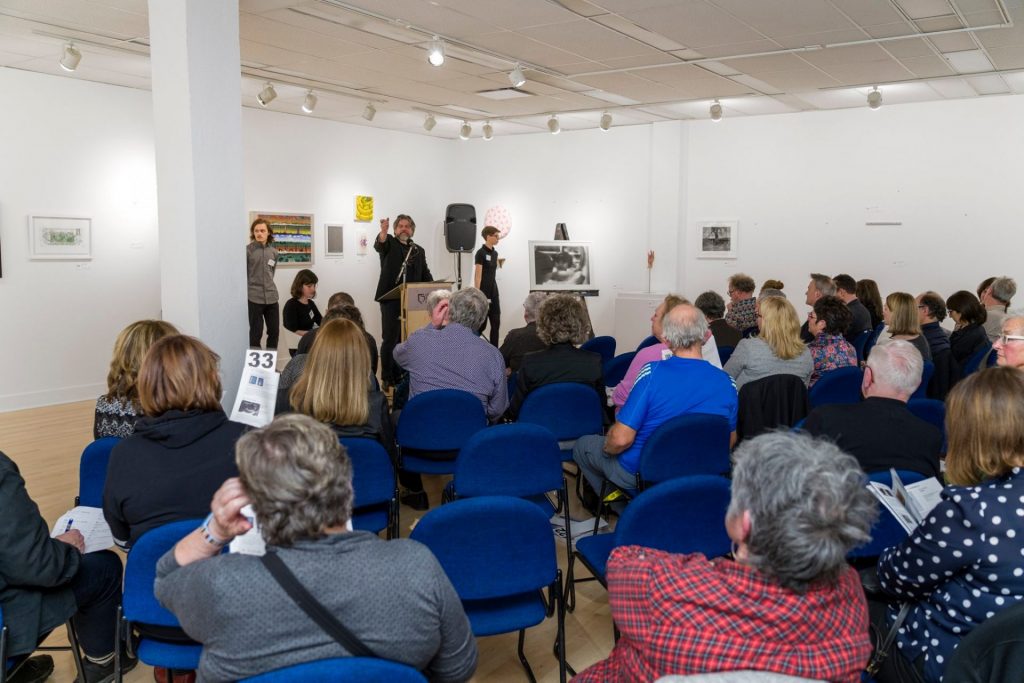 BENEFIT EXHIBITION 2019 @ CIRCA
The CIRCA current art team is pleased to announce the new edition of its annual benefit exhibition which will take place from September 21 to October 19, 2019 ! A large exhibition bringing together more than 70 artists presenting works free for you to acquire.
The opening will take place on Saturday September 21 from 3 p.m. to 5 p.m.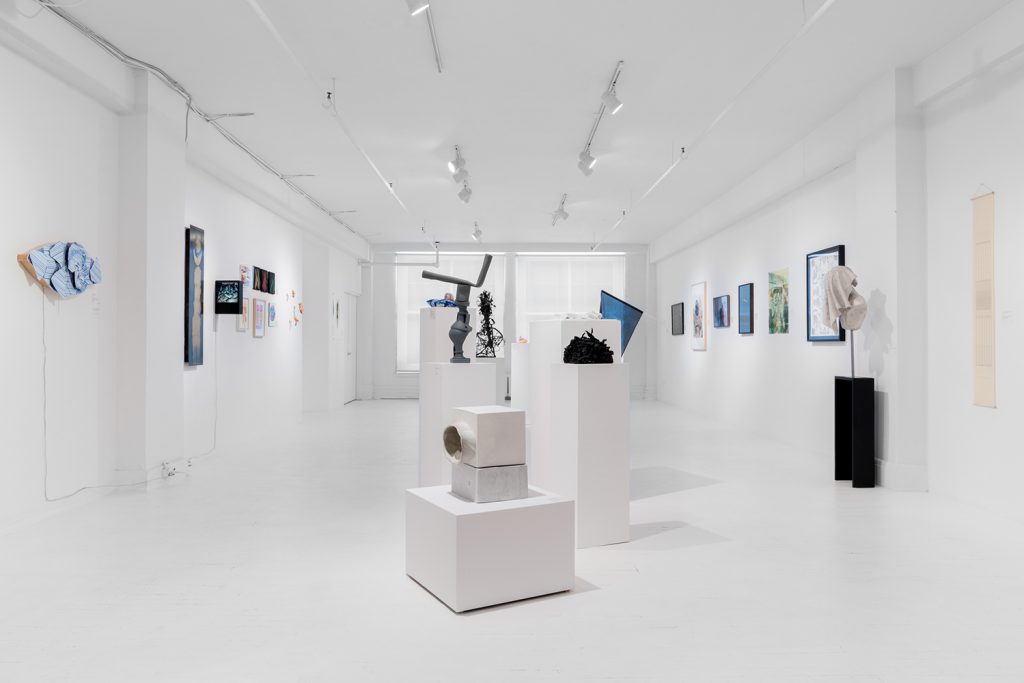 The SAGAMIE Center invites you to the opening of the Fichiers Temporaires exhibition on Tuesday October 8 at 5 p.m.
The exhibition Fichiers Temporaires presented at the SAGAMIE Center brings together the works of more than 80 artists. It will make it possible to simultaneously offer the public several current approaches, questions and reflections around the digital in a unifying, stimulating and amicable event for the artistic community.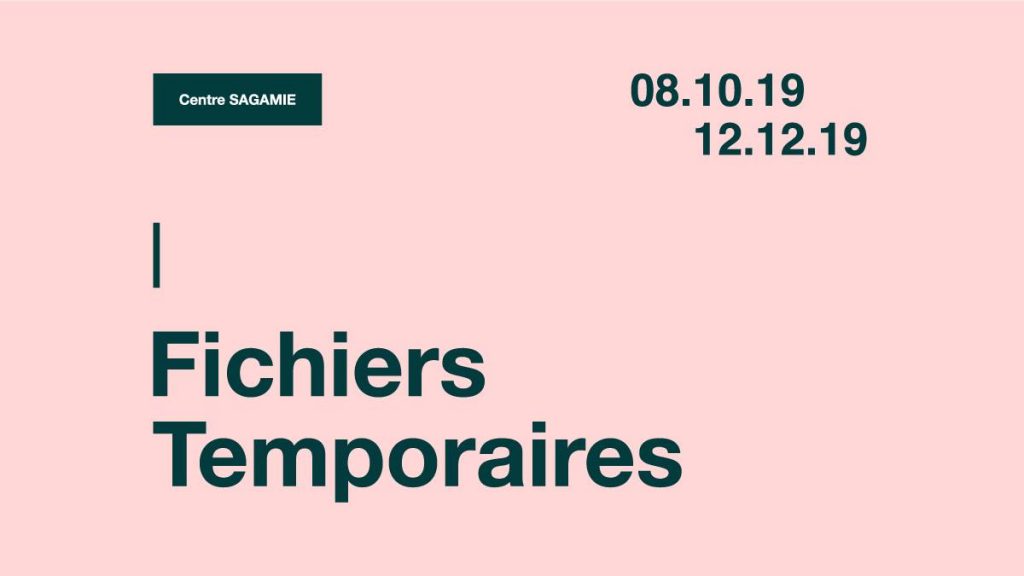 ARTIST RESIDENCY @ CENTRE SAGAMIE
Research and production work at the SAGAMIE Center during the week of June 17, 2019. Each artist in residence is assisted in their production by a team of experienced technicians in a large computer laboratory, including four large format digital printers.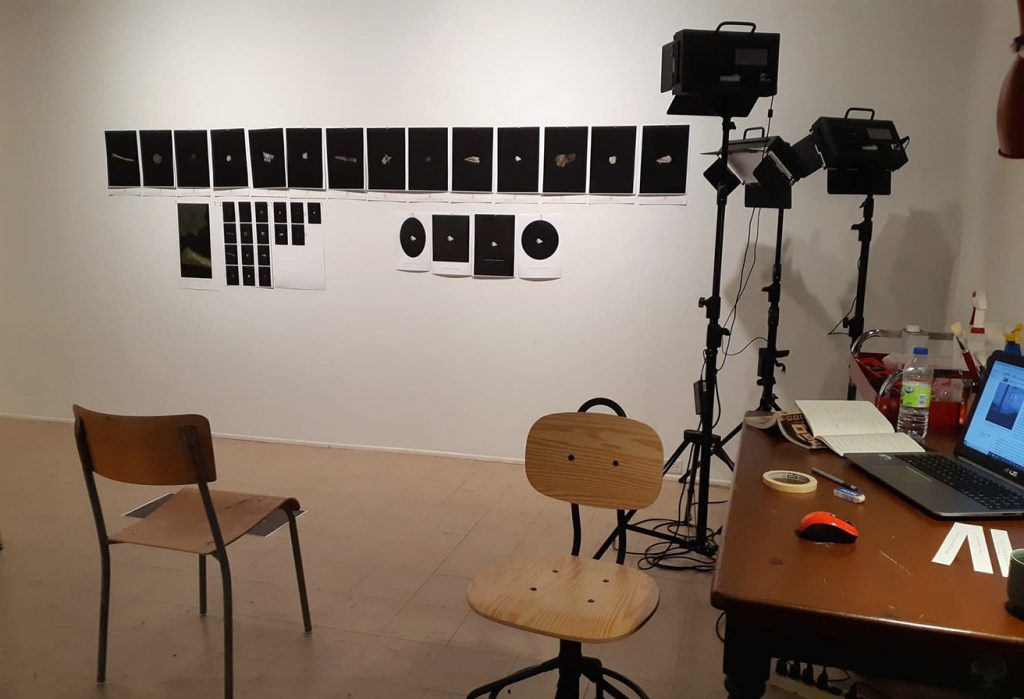 For this 11th edition, Frédéric Loury, General Director of Art Souterrain, invited curators Maude Arsenault, Martin Le Chevallier and Joyce Yahouda to question themselves around the theme « Le Vrai du Faux ». The event begins on March 2, 2019.
During three weeks, exhibitions of local and international artists and mediation activities will be discovered in an underground course and a satellite course. The festival is free and open to everyone. This is one of the major events of the winter season in Montreal that enlivens the daily activities of several thousands of people.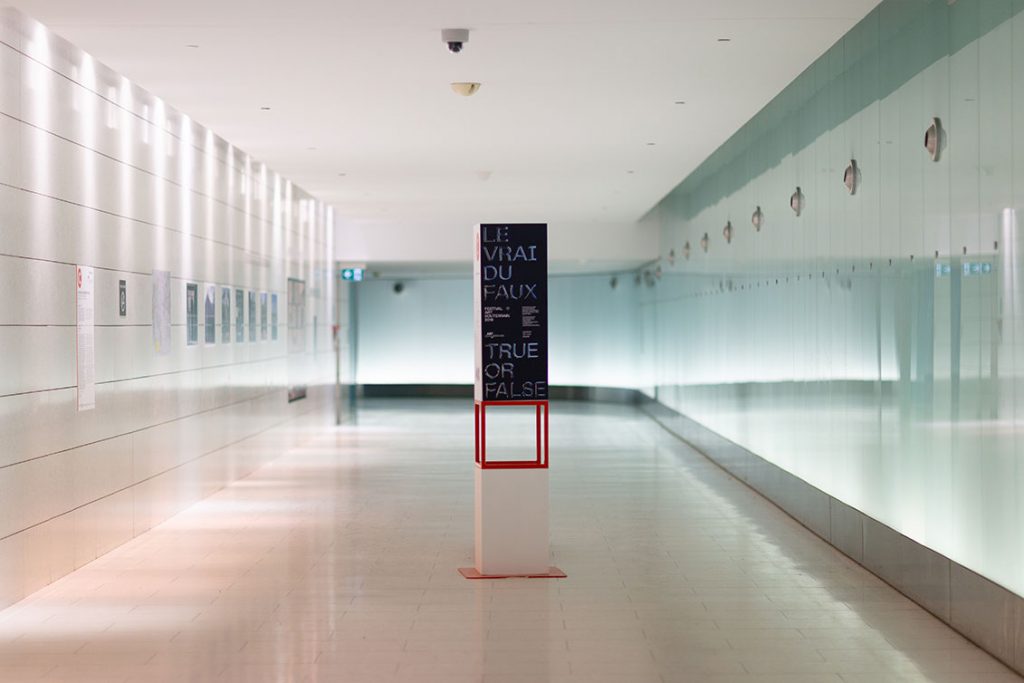 Solo exhibition in collaboration with the Apollo Studios presenting three bodies of work by artist Natascha Niederstrass, offering an overview of her work. The event will be held on Friday, February 1, 2019 between 6:30 p.m. and 9:30 p.m. at 136A, St-Paul Street east in Old Montreal.